Familiar faces to fans of Make It or Break It and The Vampire Diaries have been cast on one of the The CW's most anticipated pilots.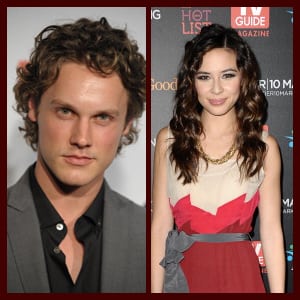 According to Deadline, Zachary Abel will play the lead on Shelter, an upcoming drama from Mark Schwahn and J.J. Abrams that focuses on life at an historic New England summer resort. The actor is set to portray Mitchell Taylor, a local baseball star-turned-concierge.
Malese Jow, meanwhile, will portray a party girl in town.
Jow joins Trent Ford on the series, who also recurred on The Vampire Diaries as Trevor.