While Blair was busy being downright despicable on last week's Gossip Girl (appropriately titled "Despicable B"), two other ladies we're keeping up their uptight persona and slick moves.
Lily and Serena van der Woodsen revealed their wicked ways and it looks like it's going to stay that way. We don't mind though. As long as the chic continues, that counts for something.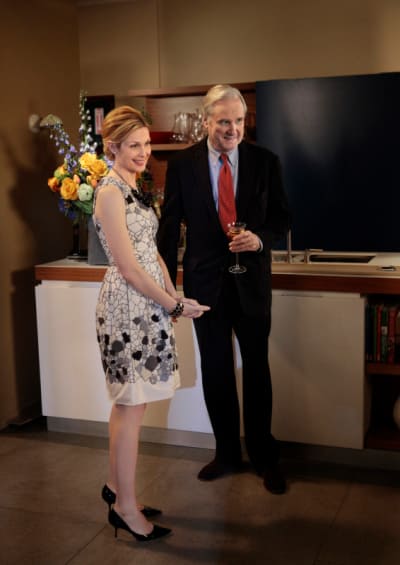 Such a feminine, innocent looking dress for someone who just sent her sister to jail, isn't it? Lily laid down the law and she'll probably pay for it in the long run, but we have to admit, she was ruthless and we loved it.
Actual Dress: Lela Rose Spring 2012 Abstract Dress
Steal Dress: DVF Reona Dress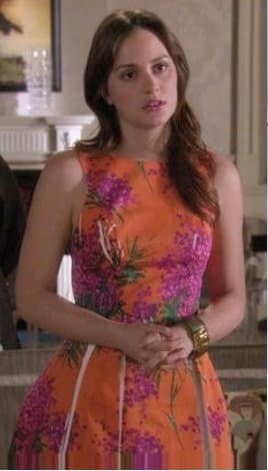 This dress screams Blair. A bunchy color and bold lips to match, we think the real B is coming out to play a little more week after week.
Actual Dress: Blumarine S/S 2012 Floral Dress
Steal Dress: Camilla and Marc Revival Dress
I think we all had secondary embarrassment when Blair stole the mic from Dan. It's too bad she made a fool of herself because she looked sensational in this Elie Saab beaded gown. 
Actual Gown: Elie Saab Fall 2011 Beaded Feather Gown
Steal Gown: Rachel Zoe Isabella Sequin Gown
What's unhappy and green with envy? That would be Serena with jealous rage of her sister-cousin and her pappadukes, William van der Woodsen. Looks like her fashion choice reflects her mood, right?
Actual Coat: Kaelen Ombre Jacket
Steal Coat: Yigal Azrouel Apple Green Blazer