Last week's Gossip Girl episode, "It Girl, Interrupted," brought many unexpected surprises, but probably none more exciting than the one, bold-hued piece of fabric covering our beloved Mr. Bass.
Yes, Serena's coat was a mosaic stunner, and yes, that Oscar de la Renta on Blair was the epitome of pretty, little, princess for the last time, but that onesie ... was priceless. Enough said.
Onto our weekly Gossip Girl fashion rundown ...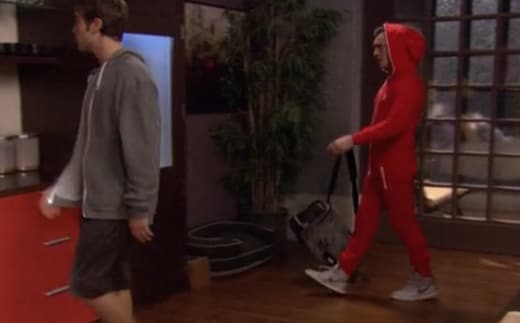 We usually don't recap the fellas, but this time we're making an exception. If you thought there was a rift between the two ships, then you haven't seen the twitter sphere buzzing with rants and raves over this amazing getup of our favorite usually suited boy billionaire. Chuck traded his pinstripes for a zipper and his oxfords for Uptowns in a bold red hooded onesie to play basketball with Nate. Magnificent.
The man can do no wrong. Well, except for the orange trench coat in season 2; that was bad.
Actual Onesie: OnePiece Red Jumpsuit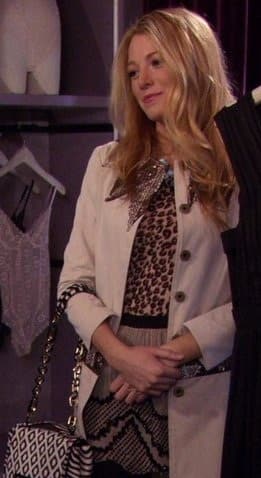 It's nice to see Serena get a little embellished every once and a while. Though her all-American look is beloved to her character, let's not forget her rise to fame was partially due because of her fashion sense.
The mosaic collar paired with the leopard was a sure kill—mixing and matching never hurt anyone.
Actual Trench: Gryphon Mosaic Beaded Embellished Trench
Actual Necklace: Melanie Auld Designs
Steal Shirt: Pencey Standard x Jessica Hart Concert T Shirt
Steal Skirt: Parker Pleated Leather Skirt
Actual Bag: Diane von Furstenberg Zebra Harper Bag
Steal Bag: Tory Burch Adalyn Clutch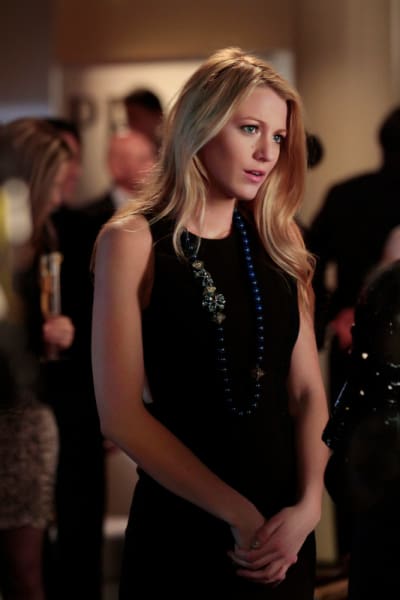 Another party, another sleek and slim black dress for Serena, before it all came off for the lingerie show.
Actual Dress: Zara Jacquard Dress
Steal Dress: Eight Sixty Art Deco Sheath Dress
After the "Serena" became the "Lola," Serena decided to regain her hold on what's rightfully hers - It Girl status. And so she did, with a little stripe, a lot of ruffle, and a python peep toe booties that say "your just a passing trend, Lola ...I am the real thing." - XOXO, GG 3.0
Actual Sweater: Crumpet Sparkle Striped Cashmere Sweater
Steal Sweater: Juicy Couture ¾ Sweater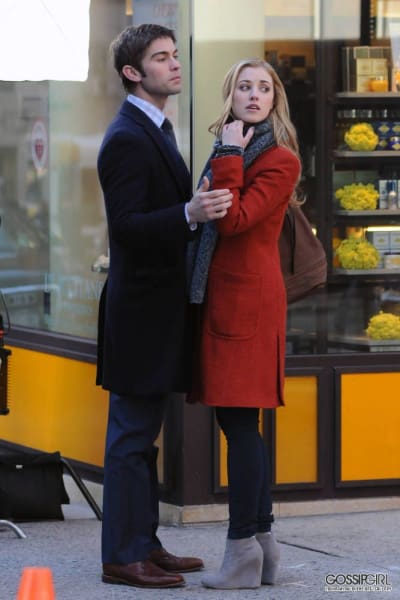 Cozied and cuddled in red and suede Louboutin booties made Lola look like the "people's It-girl; someone that's relatable" ... exactly what she wanted. 
Actual Shoes: Christian Louboutin Belle Zeppa
Steal Shoes: DV by Dolce Vita Paloma Bootie
Actual Bag: Romygold Danielle Hobo
Steal Bag: Tory Burch Amanda Flat Hobo
Who's gorgeous, confused, and pink all over - a befuddled Blair Waldorf, that's who. Looking  ery color coordinated she achieves this look with poise and grace during her last hours as a princess.
Actual Dress: Peter Som Orchid Dress
Steal Dress: Halston Heritage Bow Tie Flare Dress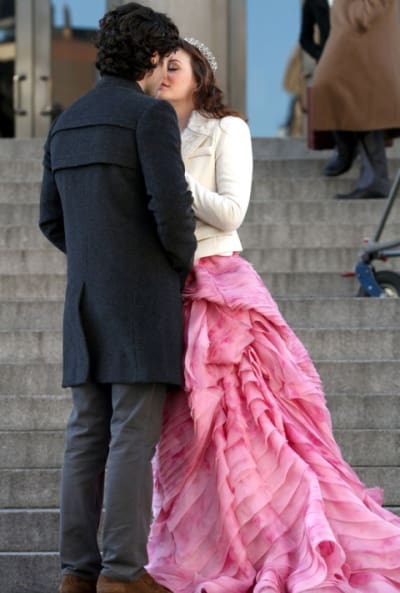 And finally, Blair's stylish swan song as a princess ...
Actual Gown: Oscar de La Renta Strapless Gown