Dan and Blair are going strong on Gossip Girl, but a new obstacle awaits.
One that is not named Chuck Bass. Or their vastly different social status.
E! Online teases this new challenge for Dair by saying only that much, but we think we have a fairly good idea what it is. In "Raiders of the Lost Art" (April 30), Dan is offered a prestigious fellowship in Rome for the summer.
There's also talk in recent weeks that Dan will make a sacrifice for Blair.
Think that's it? Will he take it and leave Blair behind? Will he stay behind for the sake of their relationship? Will they go together? Does this have nothing at all to do with the obstacle facing them? Tell us what you think.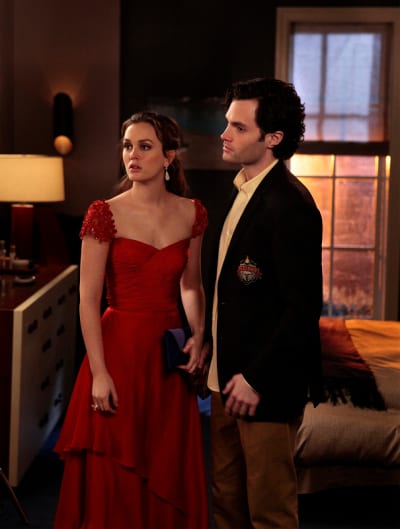 Also, apparently Serena will have a love interest before season's end. In fact, she may even have more than one. Share your thoughts on that little teaser and all things Gossip Girl in the comments below ...
Steve Marsi is the Managing Editor of TV Fanatic. Follow him on Google+ or email him here.