It's almost that time. It's time for the fifth-year residents to start interviewing at other hospitals and open up the chance that they will no longer be at Seattle Grace. So, who is bound to leave SGH at the end of the season? Time to discuss "The Girl with No Name."
Out Of The Basement. Holly Wheeler, a young girl who was abducted outside of a grocery store, is brought in with several injuries. This was a case that had gained national attention since she had been missing for so many years.
First: kudos to guest star Vanessa Marano from Switched at Birth, who played this role with perfection. I cannot even imagine what this situation would be like. Seriously, the worst fear for a parent. Bailey wasn't able to hold it together and she wasn't alone, and rightfully so. The idea that you can turn your head and your child goes missing is super scary. 
The only thing that could have made this better was to find out some closure on arresting her attacker.
Meet Alan. I have said it before, but Loretta Devine is amazing on this show and her arc is heartbreaking. Poor Richard. He goes to visit his wife and finds her in bed with another man. I know she has a serious disease, but that can't be easy for Webber. He needs to have something good happen. Maybe a little visit with Catherine Avery? 
Question to ponder: Which will be more heartbreaking: Adele dying or Richard and her splitting up? 
You're Doing The Best You Can. As Owen struggles with the pressure of being Chief, Cristina reaches out to him. First step? Allowing him to stay at the apartment until the boards. Second? She supported him at the staff meeting by clapping for him. 
This couple is so confusing. On one hand, they are toxic. He cheated on his wife! But on the other hand, they are able to calm each other, balance each other out. Could these two be soul mates? Who knows. What I do know is that Teddy is right. Cristina needs to stay at SGH.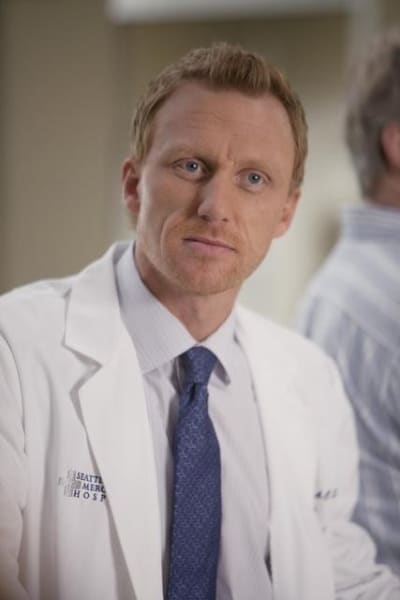 Uncertain Future. So the residents went out on interviews for where they are going to work after residency. The idea of these docs splitting up sucks, but with no clue as to who is returning next season, this seems to be the best option. Where are the residents heading?
Meredith wants to stay in Seattle with her husband and her house. She also interviewed in San Francisco and Boston, which is now her first choice.
April went to Northwestern, only to find out that her personality isn't the easiest to mesh with.
Jackson interviewed at UCLA and was put off on their interest in him as the grandson of Harper Avery. 
Alex interviewed at some not so nice hospitals, like the one outside of Toledo. Arizona is working it to keep him at SGH. He also got an interview at Yale.
Superstar Cristina was being courted by hospitals across the country, such as Columbia, Stanford, Duke and Johns Hopkins.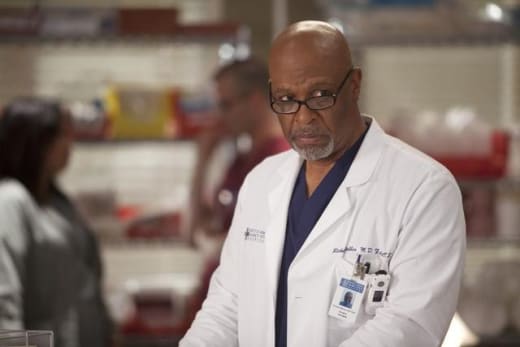 So another great hour from Grey's Anatomy. An emotional case, an upset Bailey showing how awesome she can act, super hot BFFs Derek and Mark and interviews outside of Washington. Who will go where? For now, we don't know.
But we can make our predictions about that and all the other good stuff from the hour in the official
Grey's Anatomy
Round Table
.
So hit the comments and let us know what you thought of "The Girl With No Name.' Until next week, TV Fanatics.