Might we now know who is scheduled to die on Downton Abbey?
Earlier this month, producer Rebecca Eaton said someone "pretty key" in the cast won't survive season three, and now reports out of Great Britain state that Maggie Smith has asked off the show.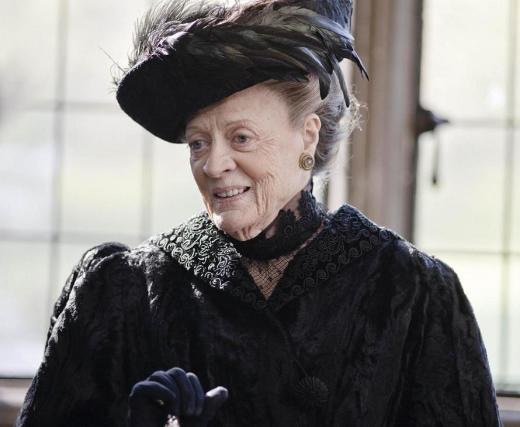 "Maggie has asked [writer Julian Fellowes) to write her character out," a Downton Abbey source tells The Daily Mail. "She is filming until August and then wants to leave, going out on a high. She thinks that three series is enough and she wants to get back to the stage and big screen."
Before she departs, of course, Smith's Dowager Countess will butt heads with Shirley MacLaine as the mother of Lady Grantham.
Meanwhile, Dan Stevens, who portrays Matthew Crawley, has yet to renew his contract, prompting speculation as to whether he'll return to Downton Abbey for season four.
UPDATE: A rep for Carnival Films has responded to the article and says it's "complete nonsense," adding, "We never comment on future story lines but it's not true that she's leaving."