How did Elena survive the car accident that took the lives of her parents on The Vampire Diaries?
We know that Stefan came to his future girlfriend's rescue, and now we may have an idea of exactly how he saved Elena from drowning: by providing her with Scuba equipment.
Maybe? Possibly? The CW has released the following photo from "The Departed," which depicts Elena underwater, but also shows another diver in the background. It seems hard to believe this is the scene of the fatal crash, although it has been confirmed we'll flashback to that event on the finale.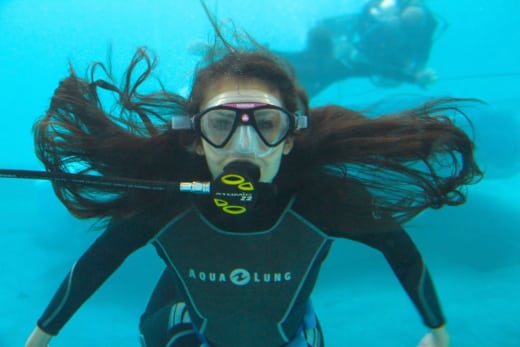 Why else would Elena be geared up underwater? Is this some kind of dream sequence?
TVD fans will need to wait until May 10 for the actual answer, but they can drop in to the Comments section below or visit our Vampire Diaries forum now to theorize away!
Matt Richenthal is the Editor in Chief of TV Fanatic. Follow him on Twitter and on Google+.