The performances are over. The votes are being counted. And the wait is on.
In just about 10 hours, we'll know whether Phillip Phillips or Jessica Sanchez has been crowned American Idol champion. Which finalist gave the best final performance? Which deserves to take home the title?
Resident TV Fanatic American Idol guru Miranda Wicker and Editor-in-Chief Matt Richenthal are here to debate that pressing question. Read their dueling responses below and then vote for your preferred winner...
So much to say, so much to say, so much to say about Phillip Phillips.
Some say he sounds just like Dave Matthews. I say he sounds like Phillip Phillips with a Dave Matthews influence. I also say the world needs more Dave Matthews-esque music and if Phillip Phillips gives us that, good. Others say Idol doesn't need to crown another "WGWG" (white guy with guitar). I say Phillip can't be compared to the last two WGWG to capture the Idol crown. He far exceeds their talents. Whether it's by slightly reworking a melody or completely changing the arrangement to suit his style, Phillip has a way of taking any song he does and making it his own. He's a true artist who understands this craft.
What's really worked in his favor, and one of the reasons I think he deserves to win, is that he's true to himself above all else. He refuses to change because the Idol machine says he should. He wants to win, but he doesn't take himself too seriously. He's not here to play games. He just wants to jam with his guitar and sing some songs. While others may fall victim to the image, Phillip will stay true to the music.
From the moment he hit the audition room in Savannah, I knew he was going all the way. He's original, fresh, talented, and it doesn't hurt that he's easy on the eyes. Phillip Phillips is no imitation. He's the real deal. And for that reason, he will be the next American Idol. - Miranda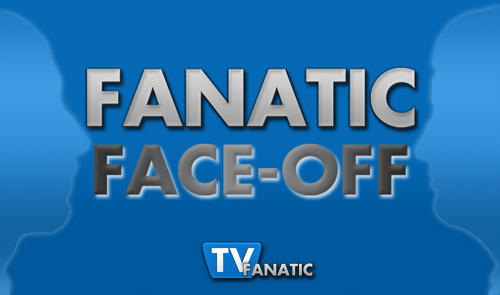 I'm sorry, Miranda, but it does matter that we've been here and we've seen this from Phillip. A lot. Often. Like every season for the past four years.
Is it fair to punish Phillips for David Cook, Kris Allen, Lee DeWyze and Scotty McCreery? No. But I wouldn't say a second place finish is punishment. It will have no real bearing on his career, that's for sure. Just ask Chris Daughtry or Jennifer Hudson.
But for the sake of Idol's credibility, we just can't have another WGWG come out on top. Why even pretend like this is a competition going forward if all it takes to win is a smile, some scruff and a few strums? Especially when Phillip's competition has clearly earned the title herself?
Jessica Sanchez has the superior voice, I think we all can agree on that. She's shown no fear all season long, tackling the greatest artists of her generation, from Michael to Mariah to Whitney. And Jessica is responsible for the single most memorable performance of the season, as well, her take on Houston's "I Will Always Love You." That took serious guts.
A Sanchez victory would hopefully set a new precedent for the show: it's not about a big personality. It's not about how many 14-year old girls can text in their vote for the latest soulful hot guy. It's just about what Simon Cowell always said it should be about: the singing. - Matt
Who do YOU think should win, TV Fanatics?