David McCallum will return to NCIS for a 10th season next fall, and an 11th the year after that if the series continues on CBS. The original cast member agreed to a new, two-year contract this week.
McCallum is one of four original cast members whose contracts are up at the end of this season, along with Michael Weatherly, Pauley Perrette and Sean Murray (who joined during the first season).
During the quartet's previous renegotiation two years ago, McCallum again was the first to reach a new agreement at the end of April. Talks with the other three stretched past the upfronts into June.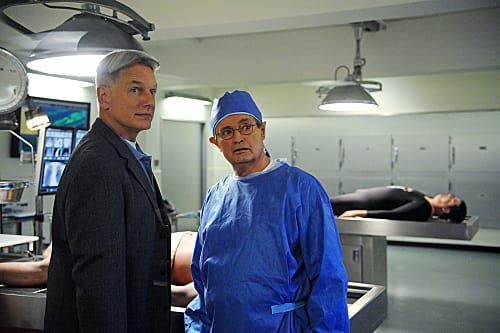 There is indication of that scenario happening again this year, with Weatherly, Perrette and Murray all in various stages of new negotiations. All ultimately re-signed then, of course, and are expected to again.
The rest of the cast, including leading man and executive producer Mark Harmon, is already under contract through the conclusion of NCIS Season 10, which was recently announced by CBS.
The Scottish-born McCallum, 78, has been a TV institution for decades, most notably in The Man from U.N.C.L.E., Sapphire & Steel, and now our beloved Dr. Donald "Ducky" Mallard on NCIS.
Steve Marsi is the Managing Editor of TV Fanatic. Follow him on Google+ or email him here.