Happy Mother's Day, TV Fanatics!
In honor of this important occasion (did you send flowers?), what question could we have our staff answer for our latest Round Table discussion except: Who is the greatest television mom in history?
Read our responses and them chime in with your selection below...
-------------------------------------------
Matt Richenthal: Debbie Wilson from 90210. She took in a troubled youth, was beautiful and had the smarts to get the heck off this before it really fell apart.
Jim Garner: Annie Camden. She was the glue for the Camden family on 7th Heaven. 
Arlene Gonzalez: Mrs. C from Happy Days. She put up with a Howdy-Doody-looking son; a fat, loudmouth husband; a freckle-faced, slightly-dykey daughter and The Fonz. And all without the assistance of either an anti-depressant or shot of whiskey.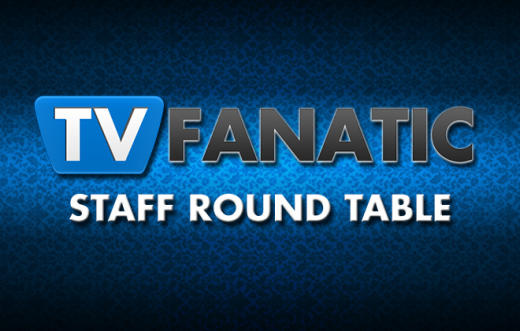 Miranda Wicker: Lorelei Gilmore from Gilmore Girls. She wasn't perfect and she didn't try to be. She just did what she thought was best regardless of what anyone else thought.
Leigh Raines: Tami Taylor from Friday Night Lights. She took everybody under her wing, her students were all treated like her kids. Also, best TV wife. Hands down. Love that couple.
Lindsey Kempton: Lucille Bluth from Arrested Development. "We may pick on each other, get into little scrapes, call each other names, and occasionally steal from each other, but that's because we're family."
Nick McHatton: Kirsten Cohen from The OC. Sure, Sandy brought Ryan home with him, but ultimately Kirsten was the one who let him live with them. She defended Ryan like one of her own, saw him as one of her own and became the mother Ryan always wanted and deserved.
Lisa Palmer: Agreed, Kirsten from The OC. Loved her.
Carissa Pavlica: Shirley Partridge from The Partridge Family.
Dan Forcella: Crazy Claire Littleton from Lost. Did you see how well she took care of Squirrel Baby?
Steve Marsi: Jenelle Evans from Teen Mom 2.
Your turn, TV Fanatics: Who is the best television mother in history?