Will Eric Dane's Mark Sloan become the latest victim of a tragic plane crash when Grey's Anatomy returns in September? Dane recently commented that he isn't sure if Mark will survive the premiere.
While it's hard to see Grey's Anatomy Season 9 beginning with another tragic casualty, Dane shared his thoughts this week about his co-star Chyler Leigh surprisingly being killed off the show in May.
"I wasn't [shocked] because I knew that Chyler wanted to spend some more time with her family," Dane said. "It's a tough schedule to keep up and she's been working on the show for five seasons."
"So I wasn't shocked. Sad and a little surprised but not shocked. We're going to miss her."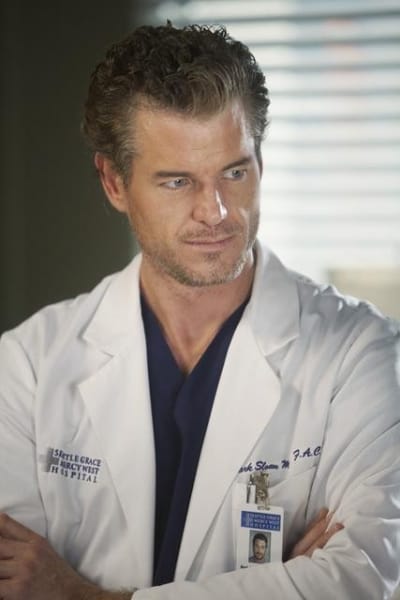 Leigh, the mother of three young children, clearly wanted to spend more time with them. Fans were kept in the dark regarding her departure, but it appears her co-stars were at least somewhat tuned in.
Eric's sentiment echoes that of Chyler Leigh herself, who said in a statement not long after the finale that "Earlier this year, I made the decision that season eight would be my last on Grey's Anatomy."
"I met with [Shonda Rhimes] and we worked together to give Lexie's story appropriate closure. I am very lucky to have worked with this amazing cast and crew for five seasons."
"My experience on Grey's Anatomy is something I will treasure for the rest of my life. I want to take this time to say thank you to the fans. Your unconditional love and support have made these last five years so special."
If Mark dies, it's unclear how many fans the show would have left.
Think he'll make it? Will everyone else? Share your comments!
Steve Marsi is the Managing Editor of TV Fanatic. Follow him on Google+ or email him here.