Rizzoli & Isles will fight crimes and swap stories for at least one more summer: TNT has ordered a fourth season of this Angie Harmon and Sasha Alexander-based drama.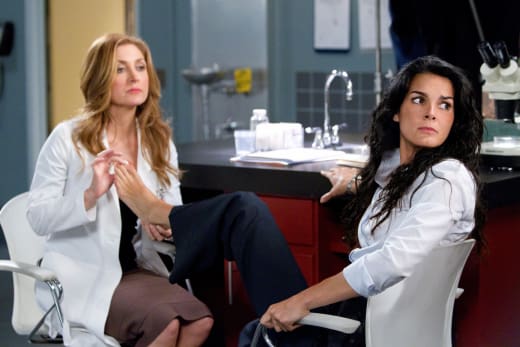 "Anchoring a new night in its third season, Rizzoli & Isles has proven itself to be a strong and enduring hit, not only in terms of the great storylines and performances, but also in terms of the show's stellar ratings," said Michael Wright, president, head of programming for TNT, TBS and Turner Classic Movies. "We're thrilled that Rizzoli & Isles will continue to be a vital part of the TNT lineup."
Rizzoli & Isles averaged 8.8 million viewers in its first season and over 8.4 million in 2011. It's around 7.1 million this year and airs a new episode Tuesday night.
Visit TV Fanatic Monday for an interview with that installment's special guest star, Sharon Lawrence.
Matt Richenthal is the Editor in Chief of TV Fanatic. Follow him on Twitter and on Google+.