We know who the nominees are, and we've taken a look at some of the biggest snubs, but now it's your turn to weigh in on the 2012 Emmy Awards TV Fanatics! Staff writer Dan Forcella is here to give you quick refresher on each of the major categories, and then turn it over to you all to let us know who should win come September 23.
-------------------
Let us begin with the Outstanding Lead Actress in a Comedy category. I said back in June that this one was stacked with some of the Academy's favorites, and lo and behold, we end up with seven nominees! There were just too many women that the Emmys liked here.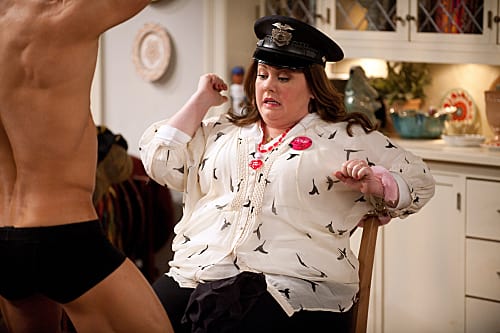 Last year's surprise winner Melissa McCarthy returns to the field as the defending champ, but I have to give Julia Louis-Dreyfus the nod as the early favorite. She won in her first season of The New Adventures of Old Christine back in 2006, and Veep is a much funnier series on an Emmy-loved network (HBO).
Zooey Deschanel and Lena Dunham are the newcomers to the category, but with the amount of love Girls received across the board in the nomination process, I wouldn't be surprised if Dunham had a real shot at this. Long-time Emmy darlings Tina Fey and Amy Poehler are also in the mix, but only the latter has the critical acclaim behind her at this point.
The big surprise for me, other than the wacky seven contender situation, is that both Laura Dern and Laura Linney were left out of the field. One I could understand, but to see neither on the list was a bit surprising. Apparently the Emmy voters still love Edie Falco, who earned her third straight nomination, and took up the spot of not-actually-a-comedy on a cable network.
Who did enough to win the prize? And who just didn't have the stuff this year? It's your turn to let us know who you think should win this year's Emmy for Outstanding Lead Actress in a Comedy Series.
Vote in the poll below and then sound off in the comments!
Dan Forcella is a TV Fanatic Staff Writer. Follow him on Twitter.