Well played, Julie Plec.
Doing her job admirably as a producer and Twitter user, Plec has sufficiently teased The Vampire Diaries Season 4 in a posting this week, sending the following message to followers:
TVDS4: surprises, tragedies, new villains, break-ups, make-ups, romance and scandal, small pockets of happiness for all. And maybe some fun.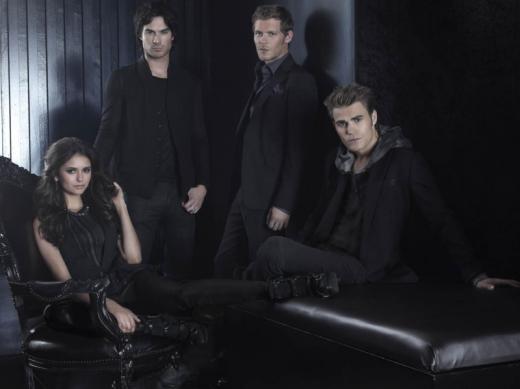 To what could she be referring? Who the heck knows at this point.
But we do know The Vampire Diaries will debut a new hunter early on this fall, as a mysterious character named Connor comes to town.
The Vampire Diaries cast returned to shooting this week in Atlanta, as they'll take a mini break for an appearance at Comic-Con later Saturday - I'll be interviewing each star on the red carpet, submit questions for them below! - and then fans can expect plenty more scoops and spoilers to be revealed over the coming weeks.
Matt Richenthal is the Editor in Chief of TV Fanatic. Follow him on Twitter and on Google+.