Months before Sons of Anarchy Season 5 kicks off in September, and days before he and his cast take the stage at Comic-Con, Kurt Sutter sat down with TV Guide for an in-depth interview.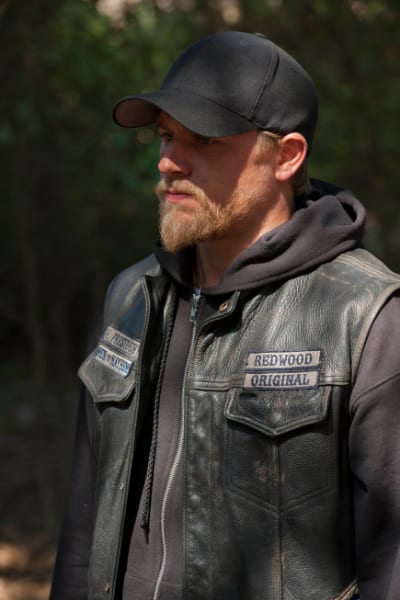 Touching upon the personal lots of various characters, the creator first summed up his theme/vision for the season ahead. What kind of SAMCRO President will Jax Teller make?
"Is he going to become J.T., his father? Or is he forced to become a leader like Clay? Does the nature of the outlaw world force you to be that sort of Machiavellian kind of guy who ultimately has to do things behind the club's back to protect the club? The flip side of that is: If you don't become Clay, are you then perceived as weak? Are you forced to become J.T., who ultimately got overwhelmed by it all?"
Sutter added that Season 5 will pick up a few weeks after events on the Sons of Anarchy Season 4 finale and that the early episodes will focus on the "ramifications" of Tig accidentally killing Damon Pope's daughter.
"Pope obviously starts out as this very strong antagonist and will remain so for a while. The interesting thing that happens with Pope and Jax is they're forced to get in bed with this guy Nero as a result of their misstep."
Pope will be portrayed by Harold Perrineau and Nero by Jimmy Smits.
For A LOT more from Sutter, read his full SOA interview with TV Guide now - and then return to TV Fanatic this weekend for our rundown of video interview with the cast at Comic-Con.
Matt Richenthal is the Editor in Chief of TV Fanatic. Follow him on Twitter and on Google+.