Once Upon a Time: Season 2 Scoop From Comic-Con Panel!
Steve Marsi at .
Once Upon a Time at Comic-Con ... we got some great Season 2 scoop!
At the ABC show's 2012 panel Saturday morning, executive producers Eddie Kitsis and Adam Horowitz revealed some new characters as well as answers to several big questions heading into the fall.
Excerpts and highlights from the fun, informative OUAT discussion ...
Henry's father will be revealed: Jennifer Morrison, who's in on the secret of the dad's name, teased, "People will be very excited to see that storyline play out when they find out, for sure."
Despite new faces and changes in Once Upon a Time Season 2, "the show this year is not going to change from the one you loved last year," said Kitsis, who promises to "explore bigger stories."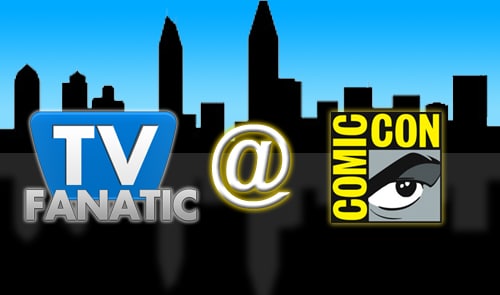 Some of those stories? Now that the residents of Storybrooke know who they are, "What does it mean that they spent all these cursed years as these [Storybrooke people]?" said Horowitz.
As for another burning question - why didn't the characters make their way back to fairy tale land after the curse was broken - Kitsis said, "We don't know if there's anything to go back to."
Regarding what happened to Rumpel's son," Bae is definitely one of the dangling threads from last season, and I would be disappointed if I had to wait another season to find out," he said.
Snow White speaks: "I never could've conceived the brilliance that is the first few scripts. But as an audience member, it's exactly what I would have wanted to see." - Ginnifer Goodwin.
The storybrooke dating scene: The panel began with a funny video from "sponsor" Singlebrooke, a faux dating service for the single denizens of this faraway land headed by "CEO Hart Archer" ...
New title cards: A montage of Season 1 title cards, with some new additions, offered sneak peeks of three new characters coming to the show: Mulan, Sleeping Beauty and Jack (presumably with Beanstalk):
Captain hook is coming! In the preview video below, Henry says "bad things are still happening." Soon after, we cut to a shadowy figure breaking into Mr. Gold's shop and brandishing a hook on his hand.
Looks like we'll soon meet Captain Hook himself!
Steve Marsi is the Managing Editor of TV Fanatic. Follow him on Google+ or email him here.