Following one of the more successful, popular seasons of Bachelorette to date, Emily Maynard made her final selection tonight.
Would it be race car driver Arie Luyendyk or entrepreneur Jef Holm? Which lucky man would propose to this beauty and break up with her a few weeks later take on the responsibility of caring for her seven-year old daughter?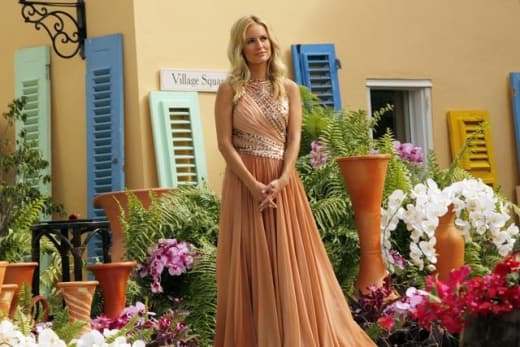 In the end, with her family by her side in Curacao and her father giving his child the blessing to marry either gentleman caller, Emily selected… JEF HOLM!
"I never in a million years thought I'd be so in love as I am," Emily told the camera as she awaited Jef's arrival, which followed an emotional dumping of Arie the day before.
And how did Jef react? By kneeling down, pulling out a diamond ring (a Neil Lane diamond ring, of course, gotta get that endorsement in!) and telling his now-bride-to-be:
"I want you to know that what I'm about to ask you aren't just empty words that in a few weeks or a few months or a few years, or even a few decades will be lost. What I'm about to ask you is a forever thing.
"Emily, will you marry me?"
She said yes, of course, and The Bachelorette ended on a happy note. We'll rundown the final in far more detail tomorrow, but for now, react: Did Emily make the right choice?
Matt Richenthal is the Editor in Chief of TV Fanatic. Follow him on Twitter and on Google+.