Weeds Series Finale to Welcome Back Familiar Characters, Not Hang Off Any Cliffs
Matt Richenthal at .
On September 16, Andy will sleep with his final woman, Silas will complete his last grow and Doug will utter his farewell curse word, as Weeds says goodbye after eight seasons.
What can fans expect on the finale?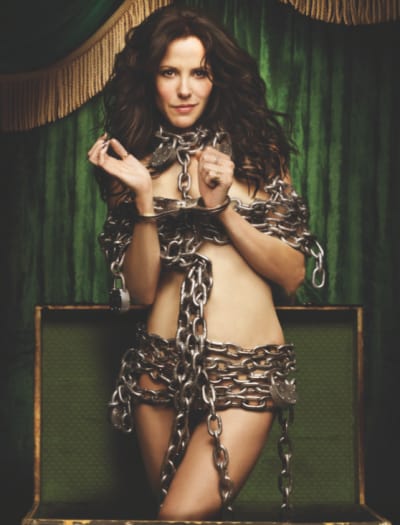 "It's beautiful... I just cried when I read [the script]," Mary-Louise Parker said this afternoon at the Television Critics Association press tour in Beverly Hills. "[Series creator Jenji Kohan] managed to bring things together in a way that was really satisfying to me. She didn't make it a 'happily ever after' thing, but there was hope in it and there was some sort of benediction."
Kohan - who cracked up the crowd when she turned to Alexander Gould and apologized "if we've destroyed your childhood in any way" added: "We're not cliffhanging, we're wrapping things up."
The executive producer also teased that the episode is  "a trip down memory lane, and it's lined with all of our characters from the past."
So, have at it, Weeds fans: Who do you want to see return for the finale?
Matt Richenthal is the Editor in Chief of TV Fanatic. Follow him on Twitter and on Google+.