Arrested Development is returning for Season 4 some time in 2013.
As if that isn't exciting enough, Mad Men star John Slattery will recur on the beloved sitcom during its Netflix run.
And if that isn't exciting enough, David Cross now teases that there may be even more Arrested Development than initially promised when this deal was struck.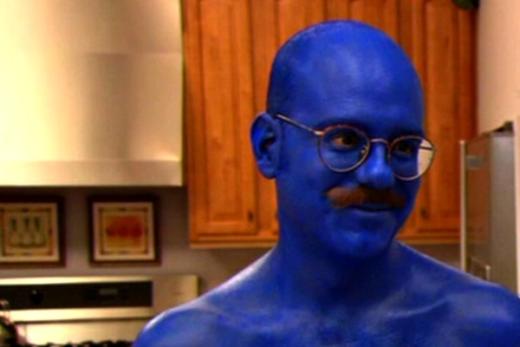 "I think it's going to be 13 episodes, not 10," Cross tells Rolling Stone in a new interview. "There's too much story. Some characters will have two-parters. Everybody sort of participates, sometimes in a bigger way and sometimes in a tiny little thread that goes through everybody else's stories."
As Tobias Funke, of course, Cross will be donning more unusual outfits than any other cast member. See the above photo, for example.
And what about the character's famous cutoff shorts? Says the actor:
"The cutoffs themselves are great, because that first day of shooting we were in Burbank, and it was 102 degrees. It was a treat to be in the cutoffs."
Matt Richenthal is the Editor in Chief of TV Fanatic. Follow him on Twitter and on Google+.