Meredith and Cristina have formed one of Grey's Anatomy's core relationships for years.
Now they're getting an episode unlike any other, according to creator Shonda Rhimes.
The standalone Grey's Anatomy Season 9 episode is just the story of Meredith and Cristina," Rhimes says. "It's really going to be original. I don't think we've ever told a story the way we're telling a story in this episode."
In typical Shonda fashion, she won't reveal specifics, saying only, "It's not a regular episode. I won't be able to explain what the gimmick is until I've seen it shot and we've decided on the visual style of it"
"But it is going to be fairly different."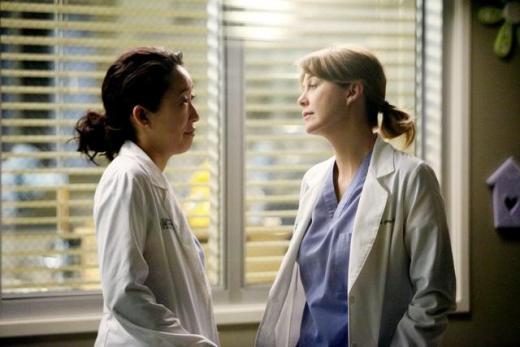 There's been no shortage of offseason buzz surrounding the ABC show, from Eric Dane's impending departure to Meredith's Nazi-like persona and even the promise of a wedding to come this season.
Who do you think will get married? Will Mark die out there or survive, only to move on from Seattle? And what type of Meredith-Cristina episode would you like to see? Share your comments below!
Steve Marsi is the Managing Editor of TV Fanatic. Follow him on Google+ or email him here.