Joe Jonas, Gloria Estefan, Nelly and John Rich walk into a bar…
No, this isn't the beginning of a joke, although Jonas recognizes it could be.
"I've spent many late nights with those three," said the singer. "After a show we'll go out together and it's funny to see the faces on people. They must think we're the most bizarre group to be hanging out."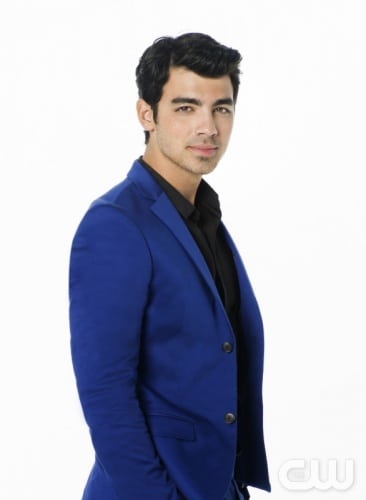 But the quartet has a good reason: Jonas, Estefan, Nelly and Rich are the judges/mentors on The Next, a singing competition on The CW that seeks to turn local acts into national favorites.
Each of the first six episodes finds the artists traveling to a different city - Orlando, Baltimore, New York, Chicago, Dallas and Los Angeles - and working with musicians that have a strong local following.
Each is assigned an act, spends 72 hours with it and then all four compete against each other inside a local establishment in front of family members, friends and supporters.
The six winners will then square off against each other for a shot at a recording contract with Atlantic Records.
With American Idol, The X Factor and The Voice all out there, Jonas said this set-up puts a "twist" on the typical reality show.
"There's a lot of talent in America and we're willing to give a lot of it a second chance," he says, adding that a major difference between The Next and the aforementioned programs is how Jonas and company work with these contestants before they get on stage to perform and be judged.
"It's laid back and a really good time," he says. "We're more mentors than judges, which makes it easier. And we don't take ourselves too seriously. We just want to give these artists the chance they deserve."
The Next airs Thursdays at 9/8c on The CW.
Matt Richenthal is the Editor in Chief of TV Fanatic. Follow him on Twitter and on Google+.