Many believe that CBS has taken a big chance this season with Elementary, as it will undoubtedly be compared to its BBC counterpart and Jonny Lee Miller will be stood up beside the talents of Benedict Cumberbatch.

After watching the pilot (twice), I'm willing to say it's a risk that will pay off big time.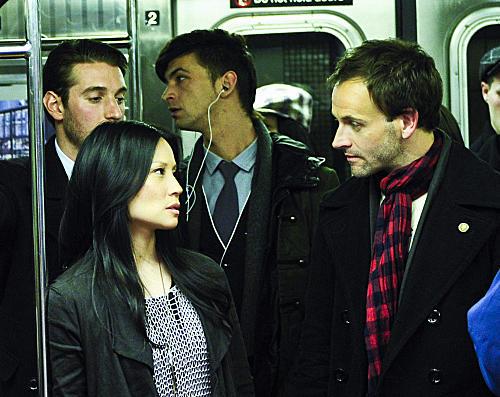 Jonny Lee Miller is an exceptional Sherlock Holmes; he possesses all the quirkiness and intelligence we have come to expect from the iconic detective in recent years. Where Miller stands out from previous actors is that he has toned down the narcissistic tendencies and has exposed a small sliver of vulnerability towards Watson.
And Watson... probably the boldest move made in the updated story is that Dr. John Watson has become Dr. Joan Watson. However, it's this change that allows Miller's vulnerability to work so well. Let me be clear that I see no romance happening between these two, something backed up by the series creator, but a closer friendship than two 19th century British gentlemen might have.
Additionally, having Holmes getting along with the Captain Gregson (Aidan Quinn) allows for a more plausible reason why Holmes would be asked to consult with the New York Homicide Department. I fully expect there will be many-a-detective with which he'll clash, but that's part of the fun, isn't it?
As mentioned previously, I watched the episode twice before attempting to write this review. There were so many little moving parts to view in the relationship of the main characters. I can't wait to learn more about the woman in London that caused Sherlock's downfall into drugs. Is she Irene Adler or will we meet Irene during the season as an American?
What did you think of the first episode? Did you catch all the great Elementary Quotes this week? Sound off below and tell us what you liked or didn't like. 
Jim G. is a TV Fanatic Staff Writer. Follow him on Twitter.