Yes, you should talk about a Revolution this fall.
And definitely investigate Elementary.
Now, in our latest preview of upcoming new shows, we dive into The Mindy Project, the upcoming Fox comedy that ought to be on every TV Fanatic's DVR list...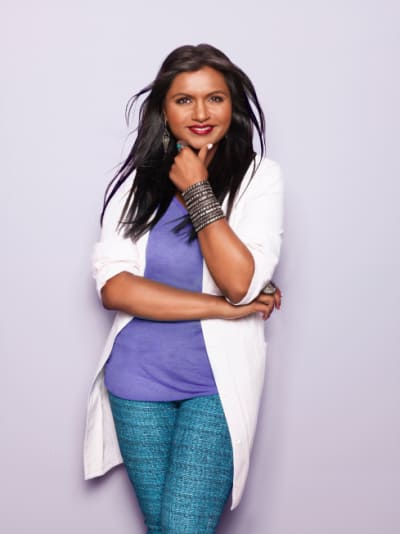 When it Airs: Tuesday at 9:30/8:30c on Fox, starting September 25.
Who it Stars: Mindy Kaling, Chris Messina, Ed Weeks, Anna Camp, Zoe Jarman, Stephen Tobolowsky
What It's About: Kaling stars as Mindy Lahiri, an obstetrician who desperately wants her life to follow the stories she so adores in romantic comedies such as Sleepless in Seattle and everything Nora Ephron ever wrote.
Why You Should Make an Appointment: Because Mindy Kaling is positively hilarious. Do you need a more specific reason? Fine. Her character worships at the alter of rom-coms and remains blissfully (for viewers) unaware that she is essentially living in one herself due to a fiery relationship with Messina's Dr. Castellano. The cast is fun, the dialogue witty and Kaling shines as a self-absorbed doctor who actually excels at her job and vows on the premiere to change her bedroom-hopping ways.
Why You Might Want to Check Out: Because you hate laughter? The premise on its own isn't especially fresh, in terms of a successful professional woman struggling with her love life. But high concept comedies typically fail anyway, relying too heavily on that one concept/joke (see Work It... or, much better yet, don't).
Recommendation: Watch. This is the funniest new sitcom of the season and it will make for an incredibly adorable - okay, fine, aDORKable - hour-long block with New Girl each week.
Matt Richenthal is the Editor in Chief of TV Fanatic. Follow him on Twitter and on Google+.