The search will soon be on for Olivia Dunham.
Fox has come out with the official synopsis and a slew of photos from the Fringe Season 5 premiere, which will pick up on the ominous events that took place in last season's "Letters of Transit," depositing Peter and company in 2036.
Once there? The Observers rule, as Fox states in its description, adding:
The Fringe team – preserved in amber for 20 years – is now a rebel resistance team fighting for freedom. Peter, reunited with his now adult daughter, Etta, sets out to find out what happened to his wife and Etta's mom – Olivia – as they start their mission to save the world from the Observers.
Click through the following images now for an early look at "Transilience Thought Unifier Model-1."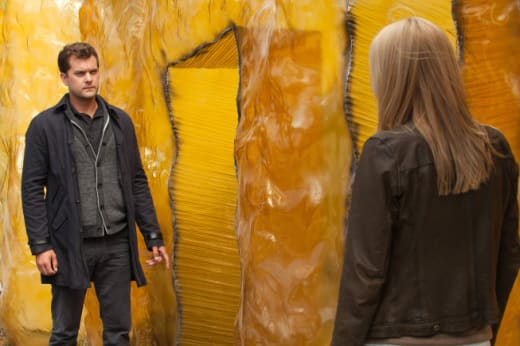 Matt Richenthal is the Editor in Chief of TV Fanatic. Follow him on Twitter and on Google+.