Pretty Little Liars creator Marlene King had a secret, but she just could not keep it.
As a reward to followers for helping her hit the 100,000 mark on Twitter, the producer revealed a major spoiler on that social networking site yesterday.
"Here it is: In episode 316 a PLL will find out that Toby is a part of the A team. And the fAll out is huge," Tweeted King, referring to the installment titled "Misery Loves Company" that will air in early 2013.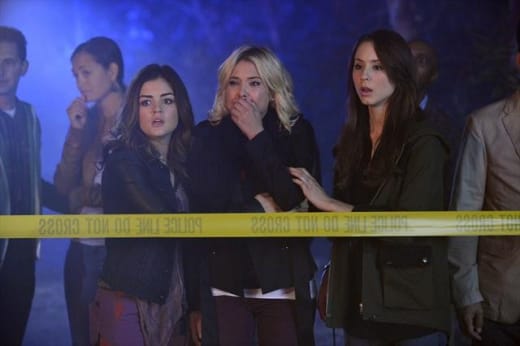 King has already said Toby is most definitely evil, a development our Pretty Little Liars Round Table team discusses in their latest Q&A discussion. 
Where do you stand on all of this? Still in shock over the Toby reveal? Wondering where this is all going? And are you counting down the milliseconds until PLL's January return?
Matt Richenthal is the Editor in Chief of TV Fanatic. Follow him on Twitter and on Google+.