Wait… what the Hell happened?
Such is the question posed on the first Supernatural Season 8 trailer, following a year apart for the Winchesters when we see them again on October 3.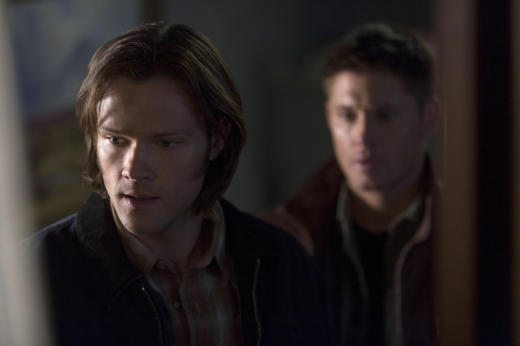 How will the reunion between Sam and Dean go? What will get in the way of unadulterated happiness for the siblings? The CW has released the official synopsis for "We Need to Walk About Kevin," and it hypes the important appearance of Crowley...
Dean re-emerges from Purgatory, but he isn't alone. He heads straight for Sam, but the reunion isn't exactly what he thought it would be. Sam drops everything to join his brother, but leaving the life he had grown to enjoy turns out to be harder than he imagined.
Dean and Sam look for Kevin, who has managed to escape Crowley's grasp, but things come to a head quickly when Kevin tells them what it is that Crowley wants.
Supernatural Season 8 moves to Wednesdays and kicks off in less than a month.
Matt Richenthal is the Editor in Chief of TV Fanatic. Follow him on Twitter and on Google+.