From vampires to police detectives to meth dealers, the world of television provides viewers with plenty of costume ideas for Halloween.
With that annual holiday quickly approaching, the TV Fanatic staff is here to offer up our suggestions for popular character outfits and what will be required to pull them off on October 31...
----------------------------------------
Walter White (Breaking Bad)
Requirements: Shave your head. Stand at a door all night, knocking.
Steve McGarrett (Hawaii Five-0)
Requirements: Jeans. Polo. A fast 40 time and proper tackling technique.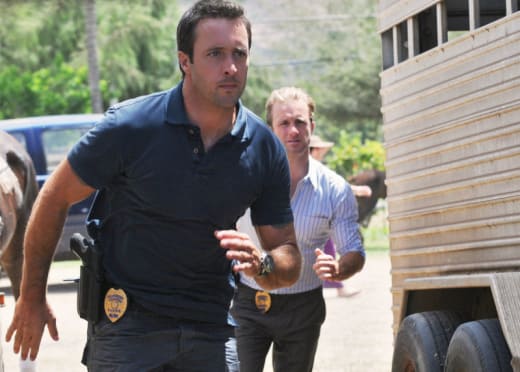 Any Revolution Character
Requirements: Wear a Find a Henley or leather jacket. Carry a sword/sheath. Be sure to keep clothes immaculately clean.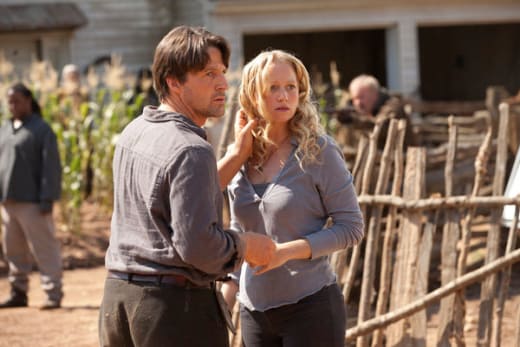 Lori Grimes (The Walking Dead)
Requirements: A white t-shirt. A basketball to shove underneath it. A flannel shirt over the top and dirt on your face. (Bonus: make the exact same bug-eyed, about-to-cry face at all times.)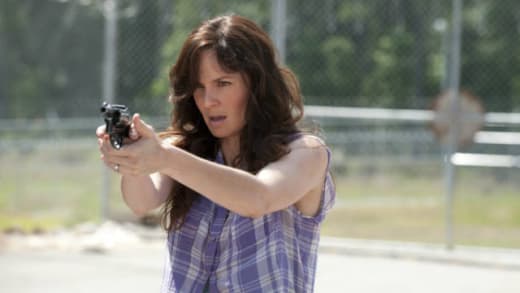 Damon Salvatore (The Vampire Diaries)
Requirements: A black leather jacket. A glass of bourbon. A go-to book of sarcastic one-liners.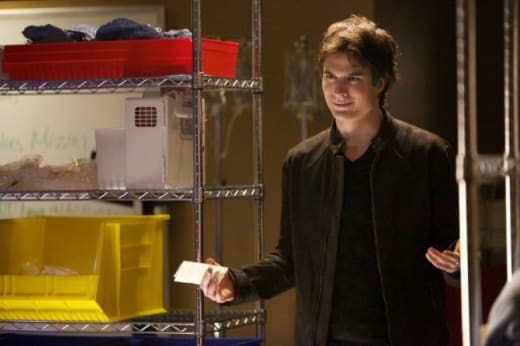 Kate Beckett (Castle)
Requirements: High-heeled boots. Skinny jeans. Crisp white button-down. Burberry trench coat. (Optional: sexy writer sidekick.)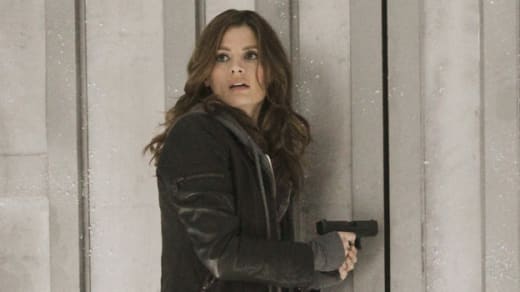 Victoria Grayson (Revenge)
Requirements: Tight, sophisticated dress. Long, brunette wig. Devil horns. Fake cut and bandage. Ever-present psychotic look in your eyes.
Wilfred (Wilfred)
Requirement: A Wilfred costume.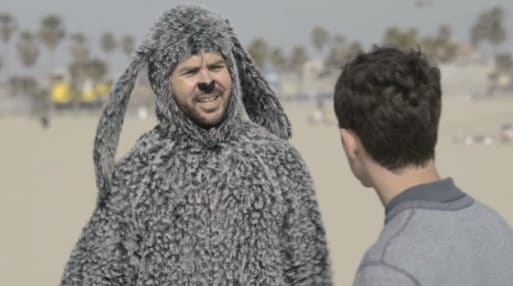 What do you think, TV Fanatics? Are we missing any? Leave a Comment below with your best ideas for a character-based Halloween costume!