Consider yourself warned, McGarrett. Wo Fat will soon resurface on Hawaii Five-0 Season 3.
Teasing the next time we'll see this show's main villain, executive producer Peter Lenkov tells TV Guide that Wo Fat will pop up on Episode 10. With a major vendetta against the drama's key crime fighter and or his mother? Not necessarily.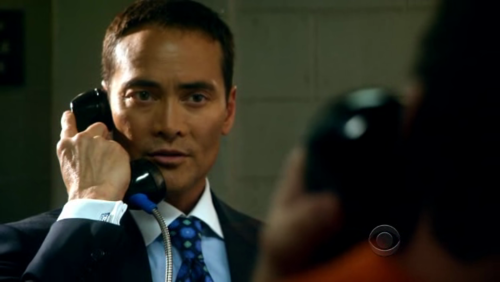 "He's a guy who was broken out of prison, who's had all his resources taken away," previews Lenkov. "He has to sort of rebuild himself — has to start from scratch. We're playing with how Wo Fat rises back to where he was before he was brought down. It's more about rebuilding his empire and less about his conflict with McGarrett."
After taking a week off in favor of the Presidential Debate, Hawaii Five-0 airs a new episode this Monday.
Matt Richenthal is the Editor in Chief of TV Fanatic. Follow him on Twitter and on Google+.