In addition to the return of Tobias and Diane on December 11, NCIS is bringing back another recurring favorite one week later, while making plans to introduce some intriguing new characters in the new year.
These items have already been reported elsewhere, but we've compiled them here:
On the December 18 Christmas episode, none other than Robert Wagner returns as Tony's dad, Anthony Sr. As a bonus, for the first time ever, "We see Tony's apartment," Cote de Pablo (Ziva) tells TV Guide.
What surprises await there? "The bed he sleeps in," she laughs. "That's all I'm going to say!"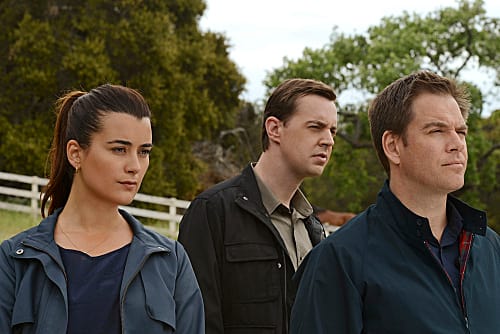 Elsewhere on the fatherly front, come 2013, "Plan on meeting McGee's dad, the Admiral, in a compelling, emotional story during February sweeps," executive producer Gary Glasberg tells TV Line.
In that episode, "Abby will be a comforting shoulder for McGee to lean on during tough times."
Meanwhile, Ziva's father Eli David is also making an appearance in January, and it promises to be complex as always. Along with Michael Nouri's character, NCIS is casting these guest-starring roles:
A Mossad associate director.
An American businessman whose oil fortune burdens him with ties to the Middle East.
Gavriela, a sexy and smart Israeli informant for the CIA, played by Georgia Hatzis. This character "may actually come back, depending on the storyline and how it unfolds," de Pablo says.
Fathers and father figures look to be a theme of NCIS Season 10. Which of these storylines are you most excited for? What do you think brings Abby and Tim closer together? Discuss in the comments below!
Steve Marsi is the Managing Editor of TV Fanatic. Follow him on Google+ or email him here.