With Private Practice Season 6 inching toward a conclusion, TV Guide has some major scoop for fans of this Shonda Rhimes drama:
Addison and Jake and getting married!!!
The nuptials will take place on the January 22nd series finale, titled "In Which We Say Goodbye."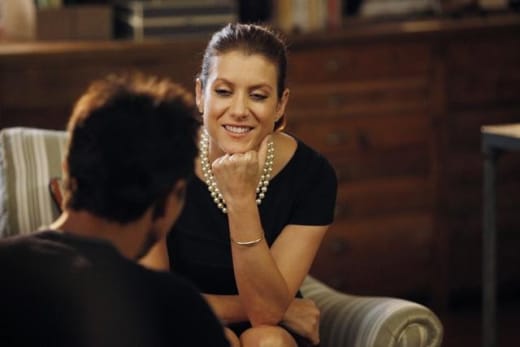 "I feel like the fans have been with us so long and Addison has been through so much torture, angst and suffering that I think it's really beautiful to send her off this way," star Kate Walsh tells TV Guide.
As you might expect, everyone at Oceanside Wellness will be in attendance, while this also explains why Audra McDonald will resurface on the finale. Teases Walsh of that reunion:
"It turns out that Naomi has a lot going on herself so having Addison be able to witness Naomi's life and what steps she's going to take and bring that relationship full circle - really full circle - in a way that I never expected is really cool for me."
Private Practice airs a new episode, centered on Cooper and Charlotte, tonight at 10/9c.
Matt Richenthal is the Editor in Chief of TV Fanatic. Follow him on Twitter and on Google+.