HAHA...
We're still cracking up over this week's Vampire Diaries Caption Contest winner.
A hearty congratulations goes out to reader "Relbelle," who perfectly applied one of the classic Zoolander quotes to this photo of the ever-smoldering Damon Salvatore. Is there more to life than being ridiculously good looking? It's hard to say, but it's easy to laugh over.
Thank you so very much to all who participated and remember to jump in and play every week. Can you stop this entry? We'd love to see you try!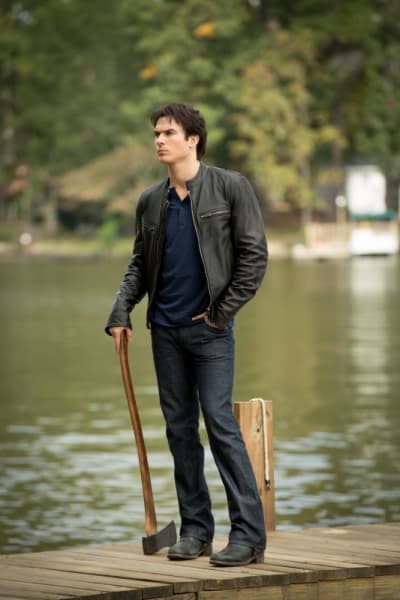 Maybe there's more to life then being really, really, really ridiculously good looking...