Among the many twists and turns on the The Vampire Diaries Season 4 winter finale, viewers watched as April opened Rebekah's tomb.
But this (angry) blonde bombshell won't be the only Original who returns in 2013, as Joseph Morgan teased in an interview with TV Guide: Nathaniel Buzolic will soon reprise the role of Kol.
What will the interactions be like between brothers?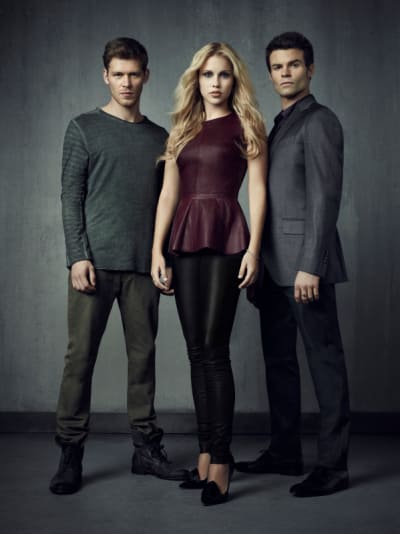 "In the beginning, Klaus and Kol start off more on the same page, but Kol definitely comes in with his own objectives and motives," Morgan says. "They do end up at odds and issuing threats at each other and it does become quite serious."
Earlier this season, in "The Five," fan favorite Daniel Gillies appeared as Elijah, as the series flashed way back to the 15th century.
There are no known plans at the moment to feature that Original again, but it sounds like Klaus will have his hands full with his two other siblings anyway.
Of Rebekah's return, Morgan tells the publication:
"Klaus is the one who daggered her and he's really used her in a way that's unforgivable. They have both attempted to exploit each other, but are also bound by this love and his feeling of wanting to protect her from her own weaknesses. So it's all mixed up in there like a big old wasp's nest of emotions."
The Vampire Diaries resumes on Thursday, January 17.
Matt Richenthal is the Editor in Chief of TV Fanatic. Follow him on Twitter and on Google+.