Prepare yourselves, fans of tremendous television. Aaron Paul has Tweeted the return date for Breaking Bad Season 5.
"New episodes of Breaking Bad will air July 14th. Get ready to break some s**t," the star wrote yesterday, teasing the concluding run of one of the best shows in TV history.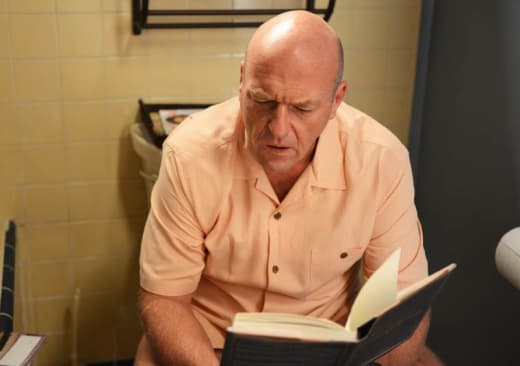 The AMC hit will air eight more episodes before saying goodbye, picking up on where it left off last summer: with Hank on the toilet, discovering the incredible truth about his evil brother-in-law.
We've already flashed forward to the character's 52nd birthday, which he celebrated with an abundance of facial hair and the purchasing of a machine gun.
For what purpose? How will it all end? Can Walt possibly survive? We'll find out in just a few months.
UPDATE: AMC has not yet confirmed this return date. Stay tuned for more information as it breaks.
Matt Richenthal is the Editor in Chief of TV Fanatic. Follow him on Twitter and on Google+.