Seattle Grace may have to close its doors (or at least its ER) after a surprising and ironic twist.
Having been awarded $15 million, each, the plane crash survivors certainly aren't helping the fiscal situation for their own employer. Then again, is that their problem? And should they come to its aid?
"It's going to take more money than they have," creator Shonda Rhimes tells TV Guide.
They're considering doing what they can, though, especially following Bailey's comment that if the hospital closes, not everyone has an eight-figure nest egg. Expect Derek to lead the charge.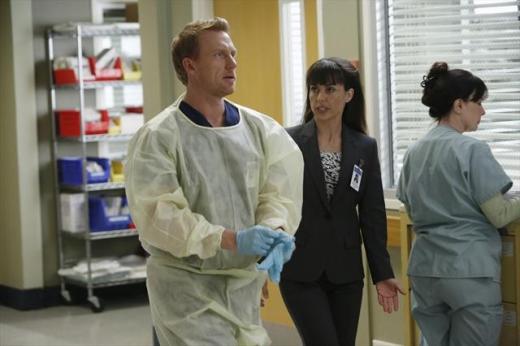 "There's definitely a sense of guilt involved for them in the fact that they have [this money] and the hospital's in trouble," Rhimes says. "But they also feel entirely justified in getting this settlement."
That's little consolation to April, the head of the ER, or many of the other doctors.
"Watching our doctors figure out what they're going to do and what the future holds is going to be fairly interesting," Shonda teases. "The fate of the hospital is going to come around in very unexpected ways."
"Once Cahill [Constance Zimmer] came in, the future of the hospital is a snowball rolling down the hill. It just gets faster and bigger and worse as things progress and saving it is not going to be easy."
Cahill may have more on her mind than trying to save Seattle Grace, too.
"Her motives and her agenda are much more complex than people realize," Rhimes says. "I think [what people will] start to realize is that cost-cutting measures are the least of their problems."
Steve Marsi is the Managing Editor of TV Fanatic. Follow him on Google+ or email him here.