Happy New Year, TV Fanatics! I'm back to work full force now that the winter press tour of the Television Critics Association has begun. For the next two weeks, stay close to the site for all the breaking news, interviews and general coverage of all the new shows the networks are bringing in the coming weeks and months.
My Notebook is already filling up, so I'm emptying it out today with scoop on the return of Bunheads; how Dallas is going to handle the death of Larry Hagman; and the intriguing new Cinemax series Banshee. Let's go!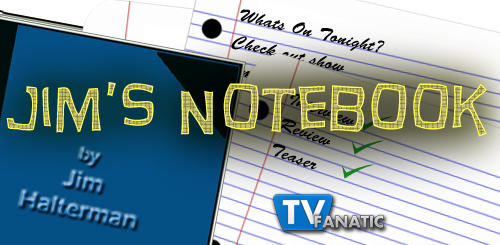 BUNHEADS Sutton Foster will soon be joined on the show by her real-life brother, Hunter, who happens to also have made a name for himself on Broadway. What's with the Foster family and these talented siblings?
"I have no idea," the actress/singer/dancer said during a recent press call. "Both of my parents, neither one of them are in the business, no one in our family, and Hunter and I, we were never the singing Fosters. We just like to perform and do stuff for fun."
While she may not have the answer to how she and her talented sibling ended up where they have, she isn't confused on her feelings about it: "I have no idea why or how it happened but it's been awesome and it's been really, really, really special to have him on the show and to be able to work with him. This is our first time working together as actors and so it's been really, really fun to have this opportunity."
BANSHEE Cinemax has brought us acquired shows such as Strike Back and Hunted, but Banshee (premiering January 11) is one that they network has built from the ground up with creators Jonathan Tropper and David Schickler, as well as True Blood master Alan Ball. Showrunner Greg Yaitanes (House) shared with me on the first day of TCAs that the 10-episode series also did something unusual in the way it shot episodes.
"We actually shot the first episode about mid-way through the new season," he revealed. "The fourth episode was actually the first one that we did. Because we had the scripts, I thought it would be a unique way of approaching it that I thought, 'well, why don't we work out the kinks in the fourth episode so if there are any growing pains that the audience is already invested and maybe they'll smooth out and be over at that point.'" 
Having been in the television game for a long time, Yaitanes added about shooting the premiere episode fourth: "I think a pilot should feel like a great episode of a show and some of the great shows have arrived fully formed and I wanted to give us the best chance possible…I think you feel that in the first episode."
Having seen the first two episodes, I can confirm: he's right. The series starts off feeling strong with solid performances, great amounts of character and some kick-ass fight sequences that will leave your mouth hanging open.
TNT Turner President Michael Wright started off today's TCA cable day by talking up last year's success for both TBS and TNT: "TNT had one of its best summers ever," he said with six programs on the air, including the top new three cable shows with Major Crimes, Perception and Dallas. Wright said TNT and TBS will be launching new and returning shows throughout the year, not just summer.
Because a lot of the questions will undoubtedly be about how Dallas will be handling the passing of Larry Hagman, Wright made sure to address the question right away. The show will definitely honor Larry's passing, Wright said, "with an episode on JR's funeral and a storyline that would make Larry very, very happy."
TNT is also launching new unscripted series including The Hero with Dwayne Johnson and Ben Silverman, as well as Boston's Finest and King of the Nerds, which will be hosted by Robert Carradine and Curtis Armstrong, who starred in the Revenge of the Nerds films.
And the Cougar Town panel started off in style with mimosas courtesy of creator Bill Lawrence. Bravo!
That's a wrap! Anything else you're dying to know about your favorite show? Leave a comment here or you email me directly at jim@jimhalterman.com. And remember: follow @TVFanatic for all your TV scoop!
Jim Halterman is the West Coast Editor of TV Fanatic and the owner of JimHalterman.com. Follow him on Twitter.