As we inch our way closer to the series premiere of The Carrie Diaries, the chatter and excitement about the Sex and the City prequel has reached a boiling point.
But a few skeptics out there are already picking apart the series in comparison to its predecessor.
Having viewed the premiere, let me assure fellow SATC fans that I am very much one of you - from falling asleep to Sex and the City DVDs every night in college, to penning my own sex/love column in the school paper - and that you should definitely give The Carrie Diaries a chance.
Here are five reasons why: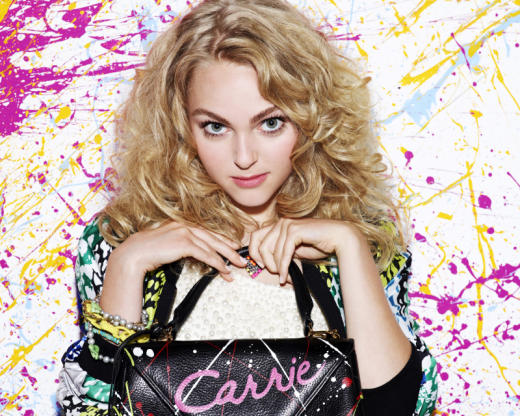 The Carrie Diaries was originally a novel written by Candace Bushnell. Yes, the same Candace Bushnell who wrote Sex and the City all those years ago and served as the basis for the iconic character of Carrie Bradshaw. 
The writers/producers are aware of the small differences, such as the fact that Carrie's father is absent in Sex and the City but raising her alone in The Carrie Diaries. This is because some of them are the same people: Amy B. Harris, in particular, who was a producer on the majority of the Sex and the City episodes. If they have faith, so should you. 
Eric Daman. Yes, the costume designer who brought you Blair Waldorf and Serena Van Der Woodsen amazingness is the one taking you on a trip back to the 80s. Daman was an assistant to Patricia Field, the woman behind all the wild and memorable outfits on Sex and the City. It's safe to say he learned from the best and then earned his merits on the Upper East Side.
AnnaSophia Robb. It's no easy task to fill the iconic Manolo Blahniks of Carrie Bradshaw, but the producers have managed to pick the perfect young Carrie. Robb has the spunk, fashion sense and mannerisms of a young Sarah Jessica Parker. She is perfect.
It's a different story! This is a different era with different characters and this cast is fantastic. Whether or not you want to look for a mini Mr. Big or Stanford, this young group of actors brings its own star power and life to a new set of stories. Try and remember that it's pre- Samantha, Miranda and Charlotte. 
To conclude? Don't compare The Carrie Diaries to Sex and the City too much because despite its prequel status, it tells the story of Carrie Bradshaw in another period of her life. The show can stand on its own and that's the makings of a good series. Do I think you'll enjoy it?
Abso-f*cking-lutely.