Unfortunately, we only received 10 entries for this week's Vampire Diaries Caption Contest.
But while we'd love to see more participation out of our readers, at least each submission made us crack up.
The winner, courtesy of reader "TheTweetieD," is posted below and makes a perfect reference to the rumor that Ian Salvatore may star as the male lead in 50 Shades of Grey.
Check it out now and, come on, people! Tell your friends, family, pets and enemies. A new Vampire Diaries photo is posted every Friday for this contest! Spread the word. Thank you.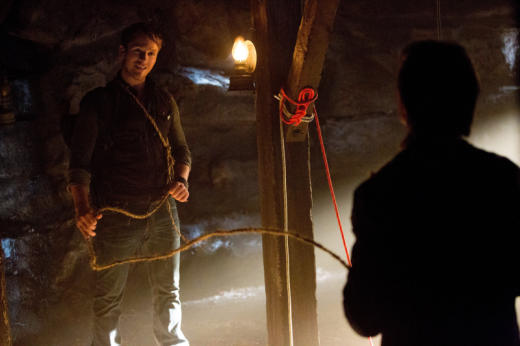 Damon: Wait... Isn't Christian Grey supposed to be the Dominant?