Jet lag from my Da Vinci's Demons promotional trip to Florence last week did not keep my Notebook from filling up.
So I've got intel on Mindy Kaling's visit to the finale of The Office, what the boys from Awkward are up to in Season 3, music of Da Vinci's and one final note on tonight's series finale of Spartacus. Let's do this!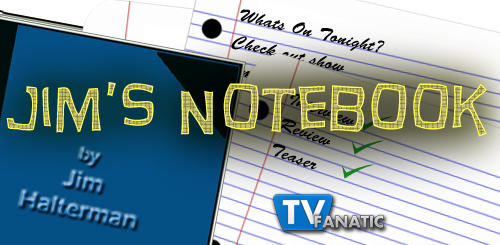 THE MINDY PROJECT While her freshman sitcom is already green-lit for a second season on Fox, Mindy Kaling made a point of returning to the show that started it all for her, The Office, for its upcoming series finale: "I shot for a day the finale," she said during a recent press call, "and I can't say too much about it except that it is a nice unexpected reunion with Ryan (BJ Novak) [and] there's a very satisfying and dramatic ending for the two of them."
She also explained that writing comedy is not that different from enjoying comedy: "When you have a thought that is funny, it makes you laugh when you think it up so it's like watching a very funny movie…but it's one of the only jobs where the outcome is the same as the process of making it. So that's a great thought, that's a great part of the job."
DA VINCI'S DEMONS You may not be familiar with the name Bear McCreary, but start paying attention to the music of your favorite TV show and chances are he may have had a hand in it. The highly sought-after McCreary crafted the music for The Walking Dead and, now the new Starz series, which premieres tonight.
How does he craft the music to a series, especially one from a historic time period? "I have to make it my own and change it and adapt it," he explained during the junket last week in Florence, "so that ultimately it tells the story because if the music that I'm doing doesn't serve the story, if it's only intellectual, then it doesn't matter. I'm not doing my job."
McCreary also understands that music can help the audience connect with a world that they don't normally relate to, like the horrific world of The Walking Dead: "The music helps you relax into the world, [and] helps you believe that it's real. For that reason, I think those [horror] genres have very interesting music…I grew up on these kinds of genres but it's not something I want to restrict myself to."
So when you're watching Da Vinci's Demons tonight, pay attention to the terrific score.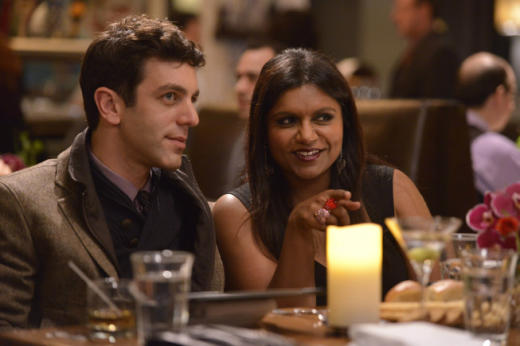 AWKWARD One plus of a long-running series is gradually getting to know characters better and we'll get a peek into what makes dreamboat Matty McKibben on the Awkward Season 3, which kicks off Tuesday at 10 p.m. on MTV. "You get to learn more about his family" Beau Mirchoff told me on the set. "In the first two seasons you don't really understand his background, where he comes from and you kind of think he's just this happy-go-lucky guy but you learn that it's not all flowery."

Creator Lauren Iungerwich told me the season is overall darker and Mirchoff said we'll see that with Matty and, he teased, other characters, as well: "He definitely goes a dark route and for a lot of other characters as well. Sadie's character, you learn more about her and she's already a little darker but that goes a different route and especially for Jenna in the latter half of the season."
SPARTACUS: WAR OF THE DAMNED All I can really say about tonight's series finale – since there are soooo many spoilers – is that creator Steven S. DeKnight did everything right in ending this chapter of the Spartacus tale. The opening of the episode gave me serious chills and with every moment big and small, DeKnight hit every note perfectly. I can't imagine longtime fans of the show will be anything but satisfied with it. The finale airs tonight at 9pm on Starz, followed by the premiere of Da Vinci's. Great double header for your Friday night.
That's a wrap for this week! Anything else you're dying to know about your favorite show? Leave a comment here or you email me directly at jim@jimhalterman.com. And remember: follow @TVFanatic for all your TV scoop!
Jim Halterman is the West Coast Editor of TV Fanatic and the owner of JimHalterman.com. Follow him on Twitter.