She's in.
With those concluding words on The Good Wife Season 4 finale, Alicia Florrick shook things up in her personal life and her professional life.
She's leaving Lockhart/Gardner, she's heading off with Cary and the fourth-years and she's dedicating herself to life as the First Lady of Illinois.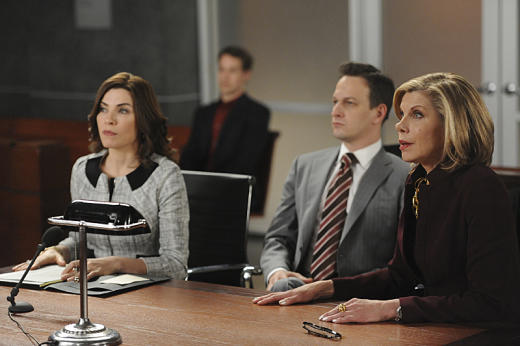 What will this mean for Season 5?
Creators Robert and Michelle King have given a revealing interview to The Daily Beast in which they analyze Alicia's decision and give us a hint of what's to come in the fall. Aside from plenty of material for TV Fanatic favorite Matt Czuchry, it's clear that Alicia's move will have MAJOR ramifications all around.
"Next year it is going to be civil war in the firm," Robert King teases. "Every year up until now, we've had some kind of outside force. This year, it's going to be an inside force that's the problem, and that's going to play out as not needing as many guest stars to create tension, because most of the tension is going to be created by our characters within the firm.
"Usually, it's a little bit of PR bullshit when you say, "Oh, next year will be the year when everything explodes." Well, it's not really PR bullshit for us to say that. This can't end happily for them. Once Alicia says "I'm in" to Cary, all the characters are going to be at each other's throats."
Visit The Daily Beast now for the full interview with the Kings and sound off now: How amazing was that finale?!?
And what grade would you give The Good Wife Season 4?
Matt Richenthal is the Editor in Chief of TV Fanatic. Follow him on Twitter and on Google+.