This is how far American Idol has fallen: a rerun of The Big Bang Theory actually earned more overall viewers than the Fox competition during their shared half hour. Ouch.
On an evening heavy with reruns, here is a look at the overall ratings rundown...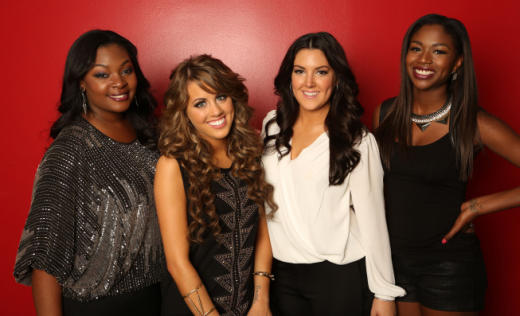 8 p.m.
American Idol: 11.8 million viewers
The Vampire Diaries: 2.1 million
Wife Swap: 4.7 million
Community: 3.1 million/The Office rerun: 2.3 million
The Big Bang Theory rerun: 11.1 million/Two and a Half Men rerun: 8.7 million
9 p.m.
The Big Bang Theory rerun: 10.7 million/2 Broke Girls rerun: 7.6 million
Glee: 6.3 million
Grey's Anatomy rerun: 3.9 million
Beauty and the Beast: 1.6 million
Parks and Recreation: 3.3 million
10 p.m.
Person of Interest rerun: 8.5 million
Hannibal: 3.5 million
Scandal rerun: 3.3 million
Matt Richenthal is the Editor in Chief of TV Fanatic. Follow him on Twitter and on Google+.