Forget appetizers, dinners and desserts.
Those Chopped baskets are SO a week ago.
On last night's edition of this Food Network competition, the four contestants were thrown a culinary curveball, as they were tasked with preparing items for breakfast, lunch and dinner.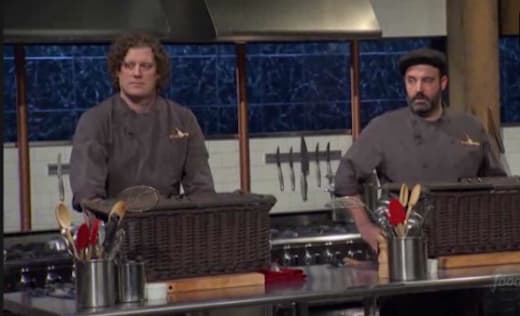 What sort of pancakes did they concoct? Where did blue shrimp and tawny port fit into their menus? And, of course, which chef came out on top in the eyes of the judges?
Head over to Food Fanatic now for a full Chopped review!