Matt Smith has confirmed his departure from Doctor Who.
The actor, who has played the iconic lead role since 2010, told The Daily Telegraph of his decision to leave following this December's Christmas: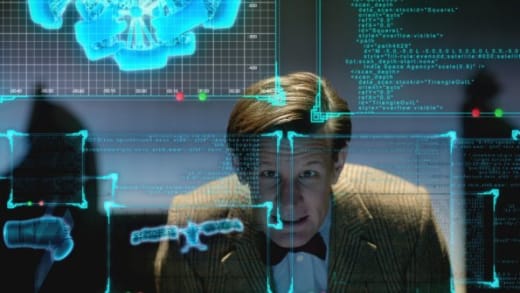 "Doctor Who has been the most brilliant experience for me as an actor and a bloke, and that largely is down to the cast, crew and fans of the show. I'm incredibly grateful to all the cast and crew who work tirelessly every day, to realise all the elements of the show and deliver Doctor Who to the audience.
"Many of them have become good friends and I'm incredibly proud of what we have achieved over the last four years."
Smith gave special thanks to producer Steven Moffat and then, of course, to the show's dedicated fans.
"The fans of Doctor Who around the world are unlike any other; they dress up, shout louder, know more about the history of the show (and speculate more about the future of the show) in a way that I've never seen before, your dedication is truly remarkable. Thank you so very much for supporting my incarnation of the Time Lord, number Eleven, who I might add is not done yet, I'm back for the 50th anniversary and the Christmas special."
It's unknown who will replace Smith, Jenna-Louise Coleman will stick around as the Doctor's companion.
Matt Richenthal is the Editor in Chief of TV Fanatic. Follow him on Twitter and on Google+.