We hope you are sitting down, Veronica Mars fans. And not operating any heavy machinery at the moment.
A set photo from the Veronica Mars movie has hit the Internet and it features Kristen Bell in the title role... Chris Lowell at Piz... and the pair holding hands!!!
All we have to go on at the moment is the following picture, but even without any kind of context, there's not much to make of this image aside from the assumption that Veronica will be with her college boyfriend when she hits the big screen next year.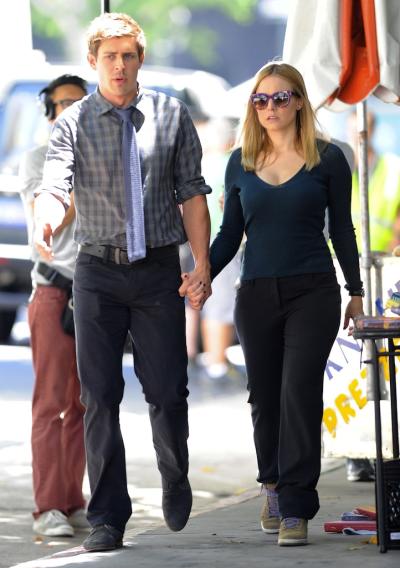 Is it possible Rob Thomas released this photo just to mess with fans? Absolutely.
Is it also possible that there's no future for Veronica and Logan? We suppose. But we don't wanna entertain that possibility.
Matt Richenthal is the Editor in Chief of TV Fanatic. Follow him on Twitter and on Google+.