For the true TV Fanatic, nothing better than when a complete series comes out on DVD, right? We've got a welcome blast from the past here with the complete series of the sitcom, Mama's Family.
Now available from StarVista Entertainment, you'll see that they've spared no expense with a beautiful collector's box and a ton of extras that would make even Mama proud!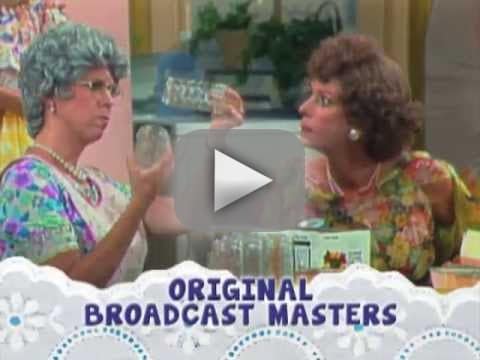 Mama's Family ran for six seasons (two on NBC and four in syndication) with 130 episodes focusing on the Harper family led by Mama herself, Vicki Lawrence. A spin-off from The Carol Burnett Show, the series took us into the wacky home life of Thelma Harper and her crazy family including son Vinton (Ken Berry), his wife Naomi (Dorothy Lyman) as well as regular appearances by unruly daughter Eunice (Carol Burnett), her husband Ed (Harvey Korman) and sister Ellen (Betty White).
The Complete Series is only available by ordering online from Time/Life and, for the true TVFanatic, Vicki Lawrence hand-signed only 500 copies (valued at $299.95) and we have one of those copies to giveaway to YOU along with a Certificate Of Authenticity!
Ten hours of bonus material makes the 24-DVD set even more exciting. You'll get the Mama's Family Cast reunion, exclusive 1:1 with Lawrence and Burnett, Vicki Lawrence interviewing Mama, a new Betty White interview, the made-for-TV movie Eunice as well as an exclusive collector's book, Mama's Family Album, that comes with funny quotes, character bios and a family tree. The first two seasons also come with hilarious intros by Korman as Alistair Quince.
The Signature Set, which comes in a collector's box and signed by Lawrence, retails for $299.95. The regular set retails for $199.95.
TV Fanatic has ONE (1) Vicki Lawrence-signed copy of the Mama's Family Complete Series to give away and all you have to do is enter in the box below before Monday, September 16. U.S. entries only, please. Good luck!! 
For more information or to order your own copy today, visit www.mamasfamilydvds.com.
Jim Halterman is the West Coast Editor of TV Fanatic and the owner of JimHalterman.com. Follow him on Twitter.