Former Glee star Grant Gustin has been cast as Barry Allen/Flash on Arrow, a rep for the hit CW show has confirmed.
Gustin will appear in three Arrow Season 2 episodes, one of which will be a backdoor pilot for a potentially new show.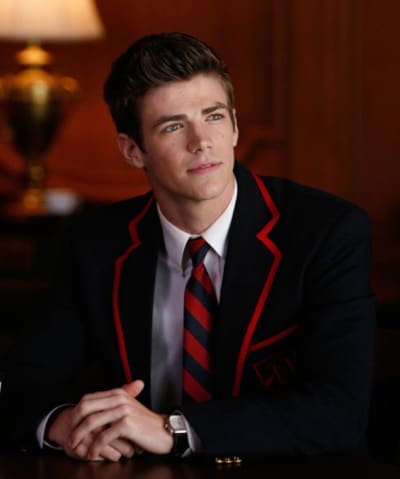 According to the show's official description of Barry Allen, whose arrival was first announced in July, he is a "Central City assistant police forensic investigator who arrives in Starling to look into a series of unexplained robberies that may have a connection to a tragedy in his past."
"A comic book fan boy, Barry is obsessed with the Arrow unaware that working with Oliver and Felicity to solve the crime has brought him right into the dangerous world of the vigilante."
"When we first meet Barry Allen, he's just a forensic scientist working for the police department," Andrew Kreisberg, the show's executive producer, told reporters over the summer.
"As we always do on Arrow, we try to keep things as grounded and realistic as possible. And that is a way the audience will get introduced to Barry and get to know him a little bit faster."
"He's just an ordinary man when we meet him."
"I think that's part of the fun for the audience for the ride: to see how we do our Arrow take on the Flash legacy. I think some of it will feel very familiar and some of it will feel hopefully fresh and exciting."
"The same way we approached Arrow is the same way we're approaching Barry."
Arrow Season 2 kicks off Wednesday, October 9. What do you think of Grant Gustin's casting? And are you looking forward to meeting the new character? Sound off in the comments!
Steve Marsi is the Managing Editor of TV Fanatic. Follow him on Google+ or email him here.