Megan Boone Teases The Blacklist, Transformation of Elizabeth Keen
Jim Halterman at .
What do you need to know about tonight's premiere of The Blacklist on NBC?
In short, James Spader stars as wanted fugitive Raymond "Red" Reddington who -  in the first moments of the pilot - turns himself in and offers to help the FBI apprehend other major criminals across the globe... as long as he gets to work with Elizabeth Keen, played by Megan Boone.
Keen is a fresh-out-of-Quantico agent with little experience in the field, yet there's a mysterious reason why Red wants her - and only her - if he's going to aid the good guys. 
I sat down with Boone recently to talk about the role; working with Spader; and just how much Keen's professional life is going to be pulled into her personal life....
TVF: How much did you have to know about Elizabeth before you did the pilot?
MB: Well, there's so much to learn that I didn't need to answer the unanswered questions. I like not knowing what Elizabeth Keen doesn't know, and so I keep a sense of mystery around James Spader and around "Red" Reddington and around the relationship between Elizabeth and Red.
And then I learned what she learned at Quantico. I learned gun handling. I learned psych profiling. I read interviews with criminals by great FBI psych profilers in the past, and that there's just such a wealth of information about what kind of person I would be. Why would I pursue this career? Those are the questions that I have to answer and the questions that the audience has, I have too.
TVF: How is it working with James, who is so intense as Reddington?

MB: James is a consummate professional, so he was able to toe the line of being an amazing collaborator and a very kind and accommodating co-worker. And then an enigma and a mystery and just maintaining a bit of a distance so that we could still be feeling one another out while the scenes were playing out.
And he knew what he was doing, and he's obviously very smart and very talented and that was something that I have never encountered in my whole career, someone who actually approaches the work from a holistic point of view and says, 'What is it that my scene partner needs from me, and what can I keep from her that will make it possible for her to do her job better?'
TVF: How much will Elizabeth's personal life be drawn into her work?

MB: I don't think that you're going to be able to discern between her personal life and her work because her personal life is being completely invaded by Reddington, who is the main interest of the FBI at this point. Therefore, she is the main interest of their inquiry as well. So they really hunt both of them down now and they try to keep an eye on both of them and figure out what's going on here. 

TVF: How long is it going to be before we find out why Reddington has such design on Elizabeth?

MB: I don't know how long that's going to be. I don't think it's the rest of the series. I think it's an important central question. But I think that once certain things become unearthed, new questions will emerge simultaneously and I think that the creators were so genius in creating these amazing mysteries. I don't see that stopping even when the mysteries are solved. They're going to create more mystery.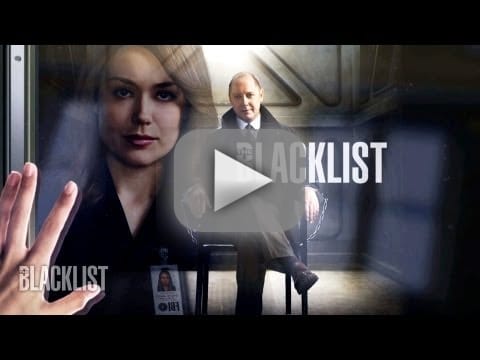 TVF: Wherever things go between Reddington and Elizabeth, will she ever trust him? Do you think she should trust him?

MB: I don't know that she'll ever trust anyone. I think that a part of her is shattered by this experience that she has with Reddington, but because of it, another part of her just comes from the ashes like a Phoenix and she becomes a completely different human being.
I see Elizabeth transforming mentally. I see her transforming physically. I think that she goes from being a bit of a toy for Reddington to play with to a soldier for Reddington to send out and do his dirty work.
TVF: Parminder Nagra is coming in as a mentor for Elizabeth. Is she going to be an ally or is she going to be a little more tough love kind of mentor?

MB: I think that, that dynamic is going to be the same as a lot of the dynamics on the show, which is that it'll be like a double edge sword. She'll care for me. She doesn't know, just like anyone else in the FBI, whether they can trust me or not and so there will be a tension but I think also an affinity. I love that we play with those dynamics.
The Blacklist airs Mondays at 10 p.m. on NBC.


Jim Halterman is the West Coast Editor of TV Fanatic and the owner of JimHalterman.com. Follow him on Twitter.