We're coming up on November Sweeps, TV Fanatics.
This means networks and their top shows will be pulling out all the awesome/suspenseful/pulse-pounding/heartbreaking stops they can in order to lure in as many viewers as they can.
Along these lines, The CW has released official descriptions for the three Arrow Season 2 episodes that air next month. They include some trouble for Diggle and one major return. Scroll down for more...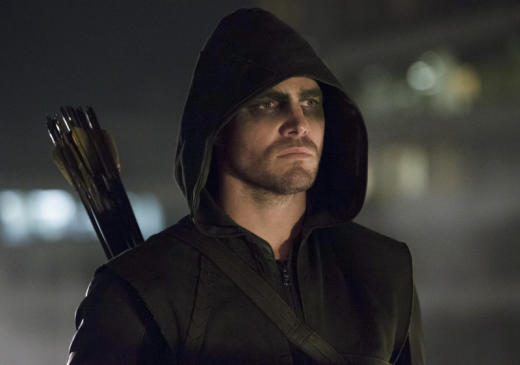 Wednesday, November 6: "League of Assassins"
While Oliver tends to the Canary's wounds, he tries to get her to talk about where she came from but she refuses. However, after Oliver and the Canary are attacked at the Queen mansion by a trained killer from the League of Assassins, she confesses to having a connection to the nefarious group.
Wednesday, November 13: "Keep Your Enemies Closer"
Amanda Waller (guest star Cynthia Addai-Robinson) sends A.R.G.U.S. agents to kidnap Diggle. Waller informs Diggle that Lyla (guest star Audrey Marie Anderson) has gone missing after following a lead on Deadshot (guest star Michael Rowe) in Moscow.
Wednesday, November 20: "State V Queen"
Oliver is concerned when a mysterious illness sweeps the city, infecting hundreds of people, including Diggle. Oliver discovers Vertigo in Diggle's blood and realizes The Count (guest star Seth Gabel) has broken out of prison and is once again distributing his drug.
Matt Richenthal is the Editor in Chief of TV Fanatic. Follow him on Twitter and on Google+.