A reboot of the witch-based series Charmed may be coming to CBS.
As first reported by Vulture, a script deal is in place with Chris Keyser and Sydney Sidner (Party of Five) that would re-imagine the series made famous years ago on The WB by Alyssa Milano, Holly Marie Combs and Shannen Doherty and Rose McGowan.
Would viewers want to watch a new brand of witches use their special powers to battle evil? Perhaps.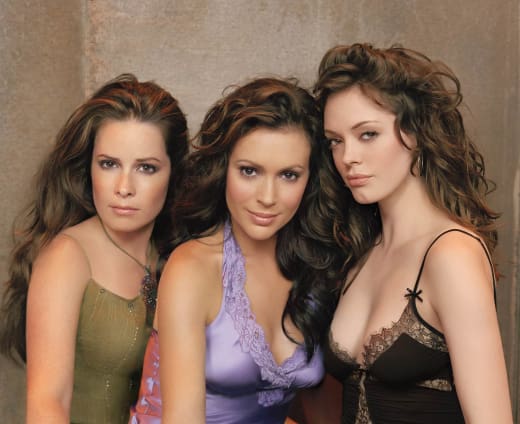 But one thing is clear: the former cast members themselves do not.
"They really are running out of ideas in Hollywood," McGowan Tweeted on Friday: "Lame lame lame lamertons."
Added Milano: "The thing about them doing a #charmed reboot is... it just... it feels like yesterday. It feels too close."
Considering the successes of The Originals, American Horror Story: Coven and Witches of East End, it's no wonder that CBS would want to get in on this spellbound faze of television. And it's very early in the process overall.
But would you want to see a Charmed reboot?
Matt Richenthal is the Editor in Chief of TV Fanatic. Follow him on Twitter and on Google+.