There's a scandal for Scandal. The hit ABC drama boasts one of the most rabid fan bases around and it seems the onscreen drama might be spilling over into real life.
Scandal boasts an active and involved Twitter community and was the seventh most tweeted show in the first half of 2013. The series has long credited its success to this social media community.
One such member of that community was @Scandal411 and its corresponding fan blog, an account and site which both turn out to have been manned by ABC staff member Courtney Pajor.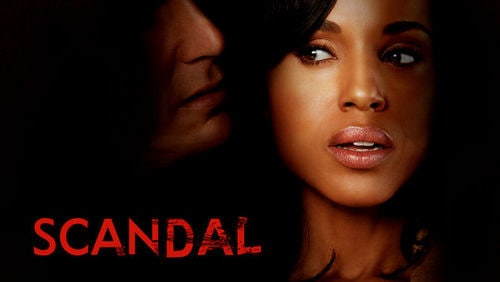 TheWrap reported that it has not one but two sources confirming Courtney Pajor's identity as the brains behind Scandal411, arguably one of the most trusted source for news and commentary about the series with 26,000 followers. 
Pajor, who is ABC's New York director of special sales, declined comment. The Twitter account, whose name changed to @GrantForPrez just as this story began to break, has since been deactivated. The blog associated with the account, Scandal411.com, has been made private by its owner.
Many fans have felt that Pajor crossed the line with her tweets on more than one occasion, with comments ranging from calling fans "crazy" to going so far as to attack journalists who disagreed with her. When Kerry Washington was passed over for an Emmy for Best Actress in September, she tweeted "If cursing offends you I apologize in advance...block me if you'd like...F*** YOU ATAS!"
ABC appears to have had no knowledge regarding Pajor's actions and identity as the voice of Scandal411. The network has issued a statement saying that they "take these allegations very seriously" and are "investigating the situation and will handle accordingly."
While ABC investigates and handles the situation, the skeptics among us wonder if Pajor was a plant in the fandom designed to engage viewers and drum up Scandal's social media reputation by engaging with the show's stars and production members. 
So now it's your turn to sound off, TV Fanatics.
What do you think about the revelation that a network employee was responsible for what appeared to be one of Scandal's most dedicated fan sites? If ABC did know Pajor was behind the accounts, does it change your opinion about Scandal's social media reputation?
Miranda Wicker is a Staff Writer for TV Fanatic. Follow her on Twitter.