The latest installment of Criminal Minds featured a man who believed he was hunting and killing witches.
As a result, he lacerated his victims' arms down to the bone and mutilated them until they confessed to their sins. Pretty brutal stuff.
But it sort of fit into Garcia's celebration of the Day of the Dead, as it was impossible not to laugh over her interaction with Reid prior to the shindig.
Did you catch Criminal Minds Season 9 Episode 6? Wanna see it again? Click on the photo below to do so: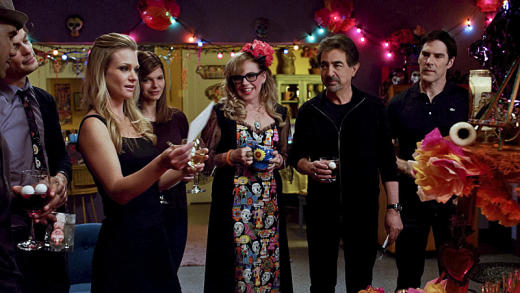 Matt Richenthal is the Editor in Chief of TV Fanatic. Follow him on Twitter and on Google+.